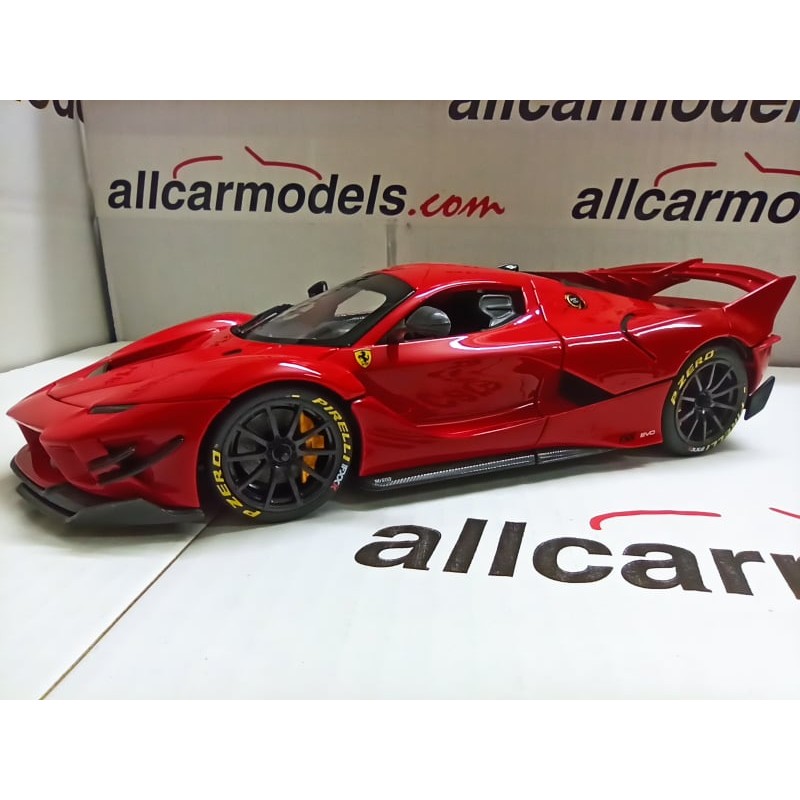  
1/18 Ferrari FXX-K EVO Hybrid 6.3 V12 2018
1/18 Ferrari FXX-K EVO Hybrid 6.3 V12 2018
Delivery policy
1/18 Ferrari FXX-K EVO Hybrid 6.3 V12 2018

At the 2017 Mugello Ferrari World finals the new FXX-K Evo was presented, available as a limited production run but also as an update package for the first series versions. The FXX-K Evo is an evolution in the XX Program launched in 2005. As with the Evo configurations of the FXX and 599 XX, the FXX-K Evo benefits from a number of features and  innovative concepts  from racing in all categories in which Ferrari is involved, such as F1 , GT3, GTE , Challenge etc. 
As the car comes from the world of racing and applying specific contents for track use, the FXX-K Evo, like all 'XX' cars, is not homologated for road  use and is not intended to be raced in competitions outside the official Ferrari racing program. The FXX-K Evo features an aerodynamic evolution in which the engineers, working in synergy with the Ferrari Style Center designers, wanted to push the car's performance to the limites, so  after having covered about 5000 km of development and 15000 km of reliability tests, the Evo presented and became  the star of the Ferrari XX Program. 
The car is equipped with a 6262cc V12 engine, giving a total of 1050hp which 190hp are produced  from the electric motor placed on the car, all that power goes down to the road via an F1 gearbox with double clutch and 7 gears.
Data sheet
Composition

Diecast

Scale

1:18

Style

Exotic Car

Limited Edition

3000

Official Product

Ferrari

Manufacturer

Bburago

Color

Red

Car Brand

Ferrari